Dear Caravan Owner,
We would like to take this opportunity to wish you a Happy New Year and hope that you and your family are staying safe at this difficult time for all of us.
Another lockdown is not something that any of us wanted, however, it's crucial that we all play our part, support one another and help take the pressure off the NHS.
With the COVID-19 vaccination programme being rolled out across the UK at the moment, there certainly is light at the end of the tunnel and we cannot wait until we are able to welcome you back to Whitehouse Leisure Park.
As ever, thank you for your continued support over the unsettling last few months. It has been a trying time for us all with plans changing and unexpected announcements occurring so quickly.
Following the recent announcement by the First Minister of Wales, Wales remains at Alert Level 4 and will be reviewed again in three weeks time. Please be assured that our Team are working hard and we will be ready to welcome you as soon as we are legally allowed to do so.
We wanted to give you a few updates:
• We are delighted to inform you that the upgrade and renovation plans across our parks are continuing. We have now secured planning permission for the fairground-themed 9 Hole Crazy Golf Course and New Play Area and are just finalising details and we hope works will be able to begin soon. This is going to be a great facility for all our owners and guests to enjoy. We will, of course, keep you updated as this project progresses.
• In light of the fact that our caravan owners have not been able to access their caravans as much as they would have expected at the later end of the season, and as a further commitment from our family to support our valued caravan owners, we will be offering a partial credit towards the 2021 site fees. This will apply to owners accounts which are fully up to date and will be subject to their holiday season.
This credit will be equal to 50 percent of the 2020 site fees for the periods, covering the Welsh local (Conwy County) and National Lockdowns from 1st October 2020 to 9th November 2020 and 20th December to 5th January 2021.
The Credit will be calculated on a weekly basis at a rate of 50% of the site fees paid for each of the 7 full weeks.
This account credit will be applied to eligible owners accounts to be offset against the site fees for the 2021 season. If you have already paid your 2021 site fees this credit can be offset against 2022 seasons site fees. We will send out further details, including the amount of the credit. This is in addition to the promised 2021 site fee freeze and the previous owners support package.
This credit relates solely to the site fees and does not relate to any other charges such as utilities. It will be applied as a credit against 2021 site fees and not as a refund.
Further to this, we will also be offering a £200 owners voucher booklet to all our eligible owners that will be able to be used at Jake's and at The Clubhouse.
We are looking forward to welcoming you back very soon and hope to be able to reopen the park on the advised dates, If there were to be any changes to this due to Government Restrictions, we will be in touch with a further update.
If you have any questions or if you would like some assistance with regards to checking on your holiday home, then please don't hesitate to contact us directly by emailing opteam@sfparks.co.uk.We will continue to keep you updated with any news and updates as soon as we have them.

Once again, thank you for your support and loyalty at this time. We hope that it won't be long until we see you again, making new memories with your family.

Warmest Regards,
Jonathan & Oliver Seldon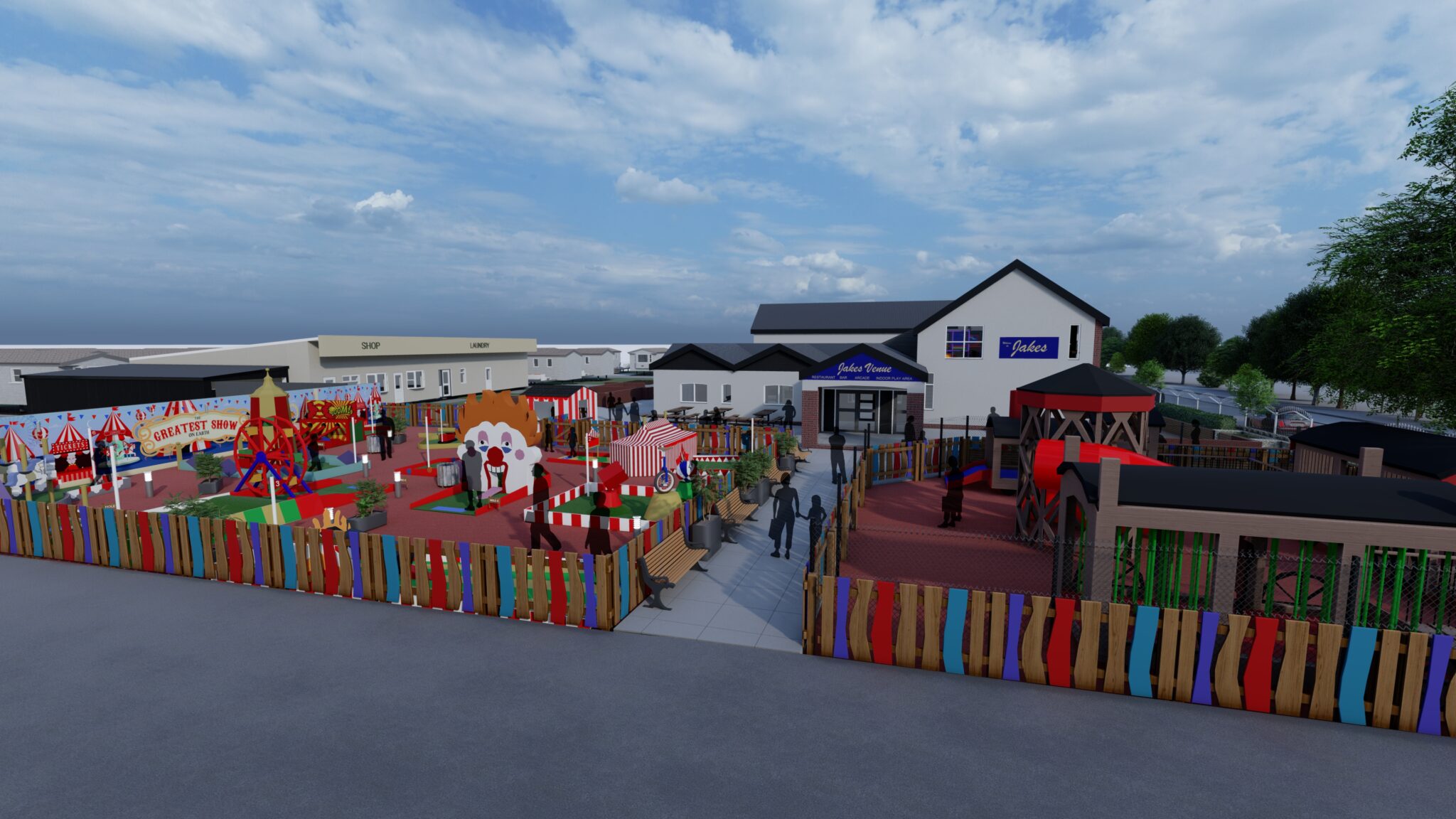 The pictures shown are for illustration purpose only and may vary.
Owners Loyalty Support Package (Site Fee Credit) – Terms and Conditions
A reference to 'we' or 'us' is a reference to Whitehouse Leisure Park Ltd Company number 05948614 Registered address Banks House, Ty Isa Road Llandudno LL30 2PL
As the registered owner(s) of a holiday home on Whitehouse Leisure Park (The Park) on 1st October 2020, you will be entitled to a credit towards your Site Fees for season 2021 (a Site Fee Credit) subject to these terms and conditions (referred to as the Terms).
The value of the Site Fee Credit will be 50% of the Site Fees you paid for each full week For the periods, of the Welsh Local (Conwy County) and National Lockdowns from 1st October 2020 to 9th November 2020 and 20th December to 5th January 2021.(a total of 7 full weeks) The Site Fees you paid for each full week shall be calculated by taking your paid annual Site Fee and dividing it by fifty two.
If you did not pay any Site Fees for this period for any reason you will not be entitled to any Site Fee Credit. The site fee credit will not be offered to owners in conjunction to any other site fee offer.
You will not receive a Site Fee Credit for any partial weeks that The Park was closed or in respect of any period after 5th January 2021.
The Site Fee Credit is personal to you as the registered owner(s) of the holiday home, as detailed on our system, and cannot be transferred to any other person. For the avoidance of doubt, if you transfer the ownership of your holiday home privately, the new owner of the holiday home will not be entitled to receive the Site Fee Credit.
You will only be entitled to the Site Fee Credit

1 where your Site Fees for 2021 are paid in full in line with your pitch licence agreement. This means you must have paid your full Site Fees for 2021 by the dates noted in your licence agreement or be using our direct debit scheme to pay your Site Fee for 2021 and your direct debits are up to date.

2 You did not remain on park during these periods.

The Site Fee Credit can only be used towards the payment of your Site Fee for 2021 and is Non-exchangeable. The Site Fee Credit will be automatically applied to your owners account and offset toward the Site Fee for season 2021. If you have already paid your Site Fee for 2021, your Site Fee Credit will be applied to your Site Fees for 2022.
Acceptance by you of the Site Fee Credit shall be indicated by you paying us the Site Fee for 2021 net of the credit, and shall be in full and final settlement of any claim by any of the registered owners for your inability to use your holiday home for all dates in 2020 on which The Park was closed.
There is no cash alternative to the Site Fee Credit.
You are only entitled to one Site Fee Credit per holiday home, irrespective of the number of registered owners for such holiday home.
If your site licence agreement is lawfully terminated for any reason, you will not be entitled to any payment or reimbursement in respect of the Site Fee Credit.
The Site Fee Credit is a one off goodwill offer to our owners. We do not have a legal obligation to pay this. The credit does not alter the terms of your site licence agreement, which remains in place. Giving the Site Fee Credit does not set a precedent in case of future closures and there should be no reliance that it may or may not be given in the future.
You will receive a £200 owner voucher booklet that can used at Jakes and The Clubhouse during season 2021 only.